Introducing ZERO Scooters
At ZERO Scooters, we believe a Personal Electric Vehicle should be kept simple, affordable yet fun. Specifically built for urban commuters, the ZERO Scooters aim to provide the comfort and power with off-road capabilities.
The ZERO Electric Scooter is a series of 6 models made for high performance. Each model represents the wheel size and the max motor power output it can generate.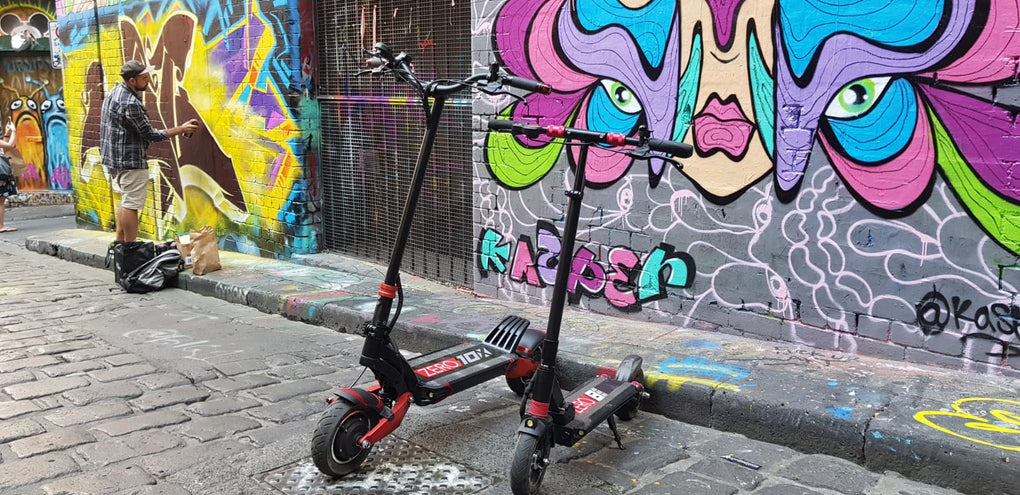 Intelligent Display
The ZERO scooter's multi-function LCD provide all the information you would ever need from speed, average speed, trip time, trip distance, total distance, back light and battery level to plan your trip.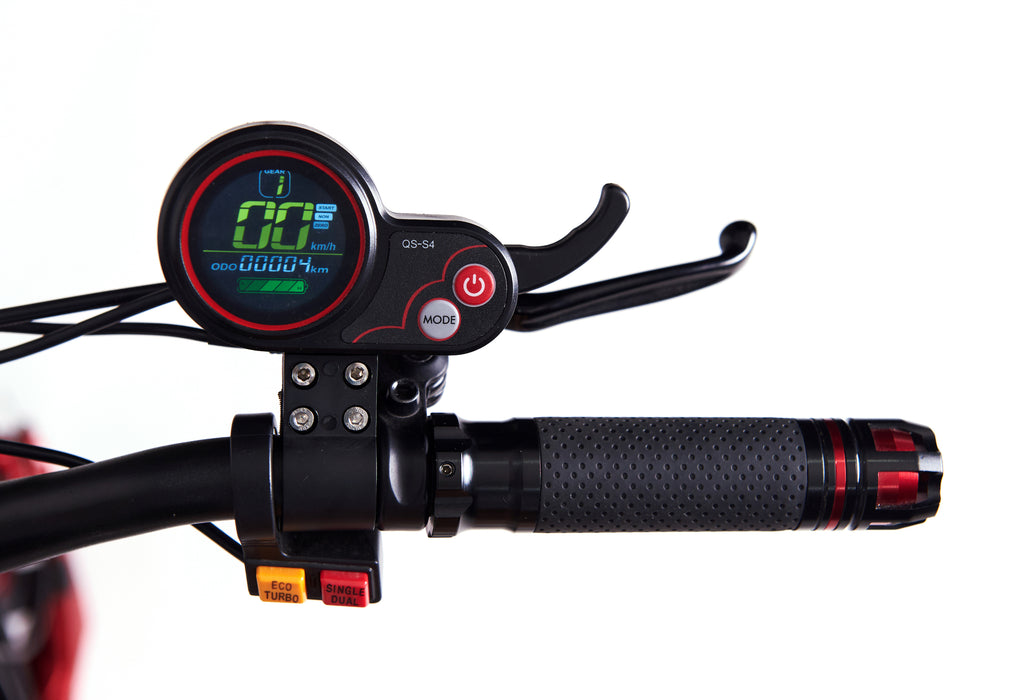 Wheel It Off
Every ZERO scooter folds up and tucks neatly into the trunk of the car. Folding and unfolding takes under 10 seconds.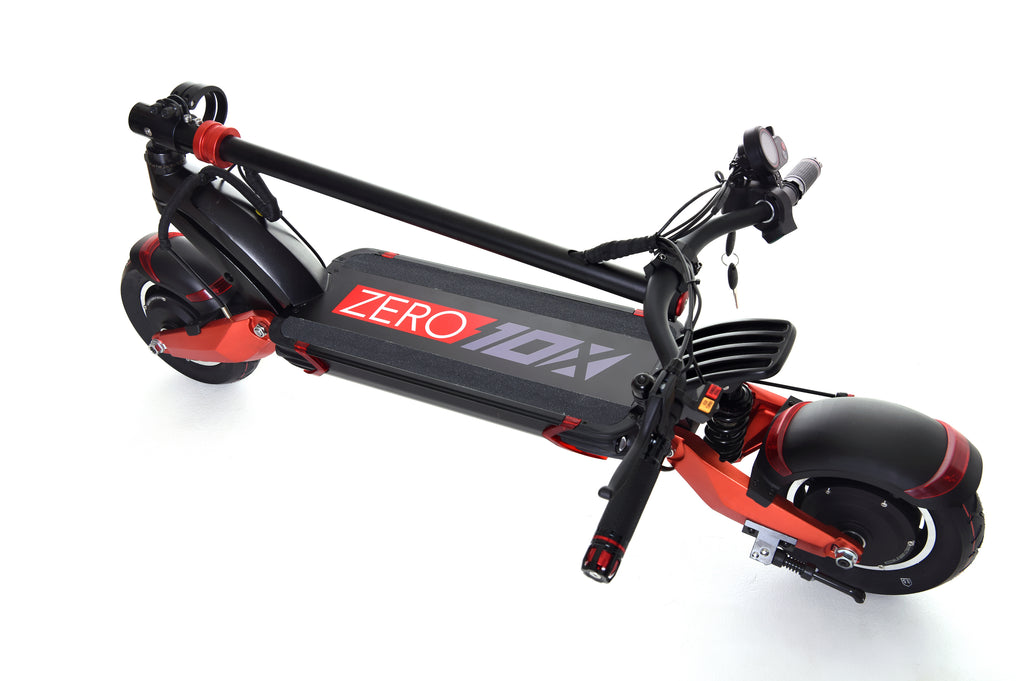 Powerful Motor
High efficiency geared brushless motor with 40nm torque, conquer any hills or slopes effortlessly without breaking a sweat.
The ZERO scooters are synonymous with efficient power and torque.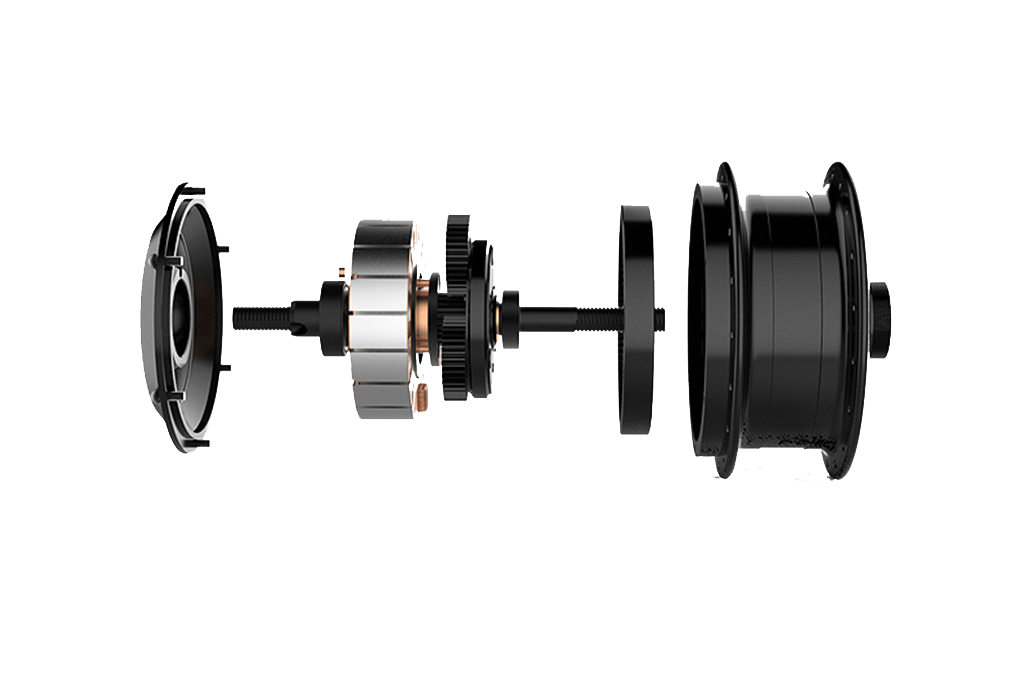 X-Series Specification
ZERO 8X

Parameter Wheel base: 930 mm
Net weight: 35 kg
Range: 30 km (turbo) - 110 km (eco)
Max. load: 120 kg
Max. speed: 55-60 km/h
Charging time: 10-12 hrs
Battery type: Lithium-ion
Battery capacity: 52V 18/23 Ah or 60V 21Ah
Noise: ≤ 62 db(A)
Motor: 1000W-1200W brushless DC motor
Rated output power: 2000-2400 W
Motor efficiency: ≥ 80 %
Rated voltage: 52/60 V
Max torque: 40 Nm
Modes: 3 levels + cruise
Tire diameter: 10 inch Frame: 10 inch 6061 Al-alloy, foldable
Front fork: 10 inch 6061 Al-alloy
Brakes: 140 mm disc brakes
Display: Color Display LCD
Controller: Sine wave controller
Brake levers: Mechanical

ZERO 10X

Parameter Wheel base: 930 mm
Net weight: 35 kg
Range: 30 km (turbo) - 110 km (eco)
Max. load: 120 kg
Max. speed: 55-60 km/h
Charging time: 10-12 hrs
Battery type: Lithium-ion
Battery capacity: 52V 18/23 Ah or 60V 21Ah
Noise: ≤ 62 db(A)
Motor: 1000W-1200W brushless DC motor
Rated output power: 2000-2400 W
Motor efficiency: ≥ 80 %
Rated voltage: 52/60 V
Max torque: 40 Nm
Modes: 3 levels + cruise
Tire diameter: 10 inch Frame: 10 inch 6061 Al-alloy, foldable
Front fork: 10 inch 6061 Al-alloy
Brakes: 140 mm disc brakes
Display: Color Display LCD
Controller: Sine wave controller
Brake levers: Mechanical 

ZERO 10X EVO

Parameter Wheel base: 930 mm
Net weight: 45 kg
Range: 40 km (turbo) - 140 km (eco)
Max. load: 120 kg
Max. speed: 85km/h (EVO262) - 110km/h (EVO 272)
Charging time: 10-12 hrs
Battery type: Lithium-ion
Battery capacity: 60V 28Ah / 72V 34Ah
Motor: 5000W brushless DC motor (EVO)
Rated output power: 10kW
Motor efficiency: ≥ 80 %
Rated voltage: 60/72 V
Max torque: 40 Nm
Modes: 3 levels + cruise
Tire diameter: 11x3.15 inch

Frame: 11 inch 6061 Al-alloy, foldable
Front fork: 11 inch 6061 Al-alloy
Brakes: 160 mm disc brakes
Display: Full Color TFT Display
Controller: 2x70A Sine wave controller
Brake levers: Nutt Hydraulic

ZERO 11X

Parameter Wheel base: 930 mm
Net weight: 35 kg
Range: 30 km (turbo) - 110 km (eco)
Max. load: 120 kg
Max. speed: 55-60 km/h
Charging time: 10-12 hrs
Battery type: Lithium-ion
Battery capacity: 52V 18/23 Ah or 60V 21Ah
Noise: ≤ 62 db(A)
Motor: 1000W-1200W brushless DC motor
Rated output power: 2000-2400 W
Motor efficiency: ≥ 80 %
Rated voltage: 52/60 V
Max torque: 40 Nm
Modes: 3 levels + cruise
Tire diameter: 10 inch Frame: 10 inch 6061 Al-alloy, foldable
Front fork: 10 inch 6061 Al-alloy
Brakes: 140 mm disc brakes
Display: Color Display LCD
Controller: Sine wave controller
Brake levers: Mechanical