Zoom Hydraulic Disc Brakes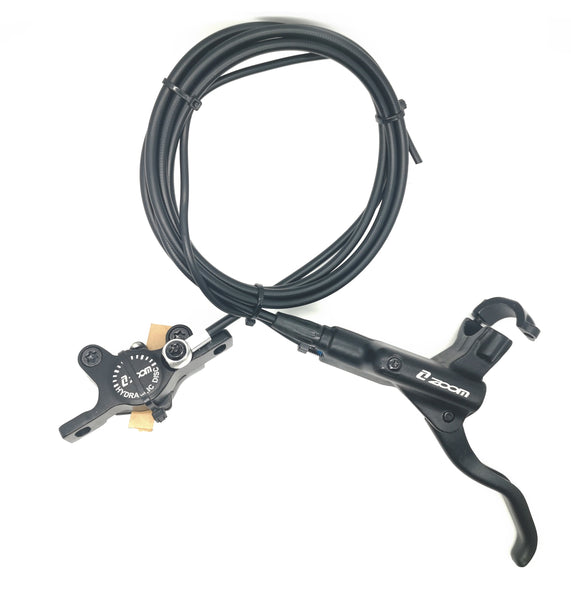 Zoom Hydraulic Disc Brakes
Contact us for a shipping estimate
Zoom Hydraulic Disc Brakes
[product_description]
This is an optional upgrade for ZERO 9, 10, 8X, 11X and ZERO 10X E-Scooter.
This brake set is pre-bled and uses mineral oil as the hydraulic fluid which is not included in the kit.
The old disc rotor can be used for this brake set so the rotors are not included. 
This set comes as a set of 2 brake levers and brakes callipers with electric brake cutoff sensors.
Comes with: Both side lever and caliper
[/product_description]